©fotografixx - istockphoto.com

03.02.2020

Exploring the future of learning
In the digital age learning behaviour changes profoundly. It is student-centered and technology rich. As a member of the Erasmus+ funded project CreatINNES our guest author and Brain City Ambassador Dr. Petyo Budakov aims at developing effective and innovative programs for blended learning.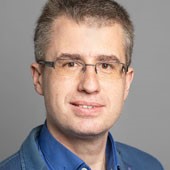 ©Ludwig Niethammer, FOTOSTUDIOLUDWIG
Dr. Petyo Budakov, DEKRA | Hochschule für Medien
Brain City Berlin Ambassador Petyo Budakov (Ph.D.) is Visiting Professor at SRH Berlin Uiniversity of Applied Sciences and part of the research team of the European project CreatINNES. As being a DAAD Alumni, his practice-led research and expertise are focused on the establishment and development of innovative and effective blended learning and e-learning strategies and platforms that move beyond the traditional online learning approaches.
What is the offline learning for you? You probably imagine a traditional lecture hall with hundreds of students who are listening to their professor at the front of the room, trying to keep up with their notes. Learners are getting distracted from time to time by receiving various notifications and messages on their smartphones and quite important insights are dismissed. Don't understand me wrong, it doesn't mean this model is outdated or ineligible, rather there is a time and a place for it, and it still works very well in some classes. But the future of learning is student-centred and technology-rich.
Throughout my 10-year career as a faculty member, I have identified a few problems that need to find their effective solutions:
There is a lack of interactive digital learning resources and feedback on projects does not come as quickly as needed.
The industry is not able to fully personalize the learning experience.
There is a huge issue regarding the student disengagement.
There is no effective system that tracks the student engagement. The relationships between universities, freelancers, start-ups and employers are still limited, and as a consequence, there is a growing gap between theory and practice.
CreatINNES – an effective blended learning
However, in order to find effective solutions to the above-mentioned problems, we have to secure a high-quality open, tuition-free blended education to everyone. Our consortium executes the Erasmus + co-funded project, called CreatINNES. It aims at developing high-quality blended learning programs and an effective blended learning campus for the needs of students, freelancers, entrepreneurs, regional multipliers and stakeholders who are active into the Culture and Creative Industries (CCI), e.g. it spans a wide range of different fields – from architecture and music to advertising.
CreatINNES targets at personalizing the learning experience by motivating and engaging each learner – a great challenge that requires well-conducted research, analyses and recommendations and finally – at developing a full-fledged blended learning campus. Actually, the main challenge here is to predict accurately, how the Millennials and the Generation Z will be learning within the next 3 years as well as what actually they want to learn right now.
One of the very first goal we set up was to collect relevant information and to analyze the needs of CCI freelancers, start-ups, and innovative companies within the partners' countries: Germany, Bulgaria, France, Hungary, and North Macedonia. In return, we will be able to create two tailor-made training programs covering their skills development needs. However, 55% of the respondents belong to Generation Z (born 1996 to 1999) and 45% represent Generation Y, known also as Millennials (born 1981 to 1995).
Analyzing learner needs and behaviour
The analysis is the first step towards implementation of the two innovative blended training programmes: "Entrepreneurships for CCI freelancers" and start-ups, and "Creative thinking for Innovation". Therefore, we conducted two surveys, based on the contribution of all CreatINNES partners. Both surveys were thematically divided – the first one is addressing the CCI freelancers and entrepreneurs; and the second one is targeting non-CCI innovative organizations. However, they were designed also to investigate not only learner needs but also to explore the way they learn.
One of the main challenges here was to achieve a sufficient response rate among our target audience. Therefore, personal notifications to all participants had been sent in advance, notifying them they will receive our survey. The questionnaires were translated in five languages: Bulgarian, French, German, Hungarian, and Macedonian, and were distributed to more than 620 respondents. As a result, in total, 218 respondents participated in the survey.
However, based on the results, we managed to identify our learner profiles, which reflect their learning behaviours and needs. For example, the needs for training in all countries is related to marketing – research, distribution and promotion. The participants expressed their willingness to get training in how to create partnerships, as well as in networking and collaboration. The latter is second most needed in four partners' countries. Furthermore, training in funding opportunities and business financing is mainly requested in Germany, Hungary and Macedonia. In Bulgaria and Macedonia, the mostly needed trainings are business management, how access to international markets, and developing an entrepreneurial way of thinking. We also identified some other trainings needed: developing innovations, social media competence (Germany), creative thinking (Bulgaria), collaboration with freelancers (France), bureaucratic procedures (Macedonia).
Regarding the second survey which was spread among non-CCI professionals, we found out that respondents need to obtain soft skills such as brainstorming (47%), problem-solving (42%), design strategy (37%), vision for corporate identity (37%) and critical thinking (37%).
Our findings: how the learning behaviour of Generation Y and Z differs
Our study reveals that Generation Z learns almost entirely from digital devices by taking online lessons, watching short-length videos, using online video chats to work on group assignments and to collaborate between each other from their own place. Unlike the Millennials whose learning attitudes feature learning in libraries and more face-to-face interactions, the interviewed representative of Generation Z expects learning resources to be instantly available for them anytime and anywhere. Our future learners prefer the so-called Microlearning which is learning in short segments and can be supported through many platforms, including social media. This is similar to the way they consume media through streaming services such as Netflix and Spotify which are always on their disposal. It is interesting to note that our respondents who are occupied in the creative industry get new skills and knowledge by using the so-called Experiential Learning. It was defined by Simon Fraser University as: "the strategic, active engagement of students in opportunities to learn through doing, and reflection on those activities, which empowers them to apply their theoretical knowledge to practical endeavours in a multitude of settings inside and outside of the classroom."
Tech-savvy, progressive, entrepreneurial: Berlin stands out again
As being a true center for the creative industries, Berlin demonstrates remarkable creative, social and entrepreneurial achievements. We found out that Berliners tend to build platforms for cultural and creative exchanges, initiate networks for the digital and creative economy, implement innovative projects for the economy and the society as well as having a progressive entrepreneurial mind. Berliners stated their willingness for taking blended courses – this format matches with their preference for an independent study and an ability to meet up face-to-face with peers. Our respondents from Berlin expressed their intention to learn more about design thinking, visual branding and access to EU funding as an opportunity to finance their start-ups. The profile of the Berliners could be described as: tech-savvy, progressive entrepreneurial, eager to explore new insights and to extend their networking with like-minded people.
However, based on the findings, we will be developing blended learning filled with a large number of interactive, visually appealing learning resources, short and concise as a structure in order to support this type of learning. In addition, by taking into account the analysis, we have been developing a didactic approach that constitutes both activities: learning and teaching.
Technologies continue to change every aspect of our daily life, including the way we learn and teach.
Students have more options than ever before. Based on their preference and exact needs, they tend to design their learning experience by setting their own pace of learning.
Future learners will be much more engaged with collaborative assignments and multi-tasking activities extremely eager to invest their time to get new skills and exchange knowledge and skills between each other.
Future lecturers will be some kind of facilitators, mentors and "social engineers" whose main task will be to encourage the students to discover their most effective learning strategy.
In a nutshell: The old paradigm where learning occurs only and exclusively in a classroom or lecture hall during school hours is gone.
References:
"Analysis and definition of qualification needs in CCI area, Intellectual Output 1 CreatINNES Project - a European project funded by the ERASMUS+ programme in the period 2018 – 2021", (April 2019), Summary analysis and editing: Maria-Denitsa Georgieva, BIC INNOBRIDGE Angela Ivanova, INI-Novation GmbH. Contributors to the document: INNOBRIDGE (Bulgaria), INI-Novation GmbH (Germany), MEDF (North Macedonia), Budakov Films (Bulgaria), Alanam (France), Teleberry (Hungary).
Retrieved from: https://a318f76f-d653-4b11-8b6a-fdc71b9ecd7c.filesusr.com/ugd/46e134_65bd0ea43faa460e890ad96371f4c66a.pdf