"Science needs to make us curious"
11.06.2019 | In these times of fake news and pseudo-scientific publications, many people find it difficult to distinguish legitimate from dubious content. Only 54% of Germans trust the results of science and research, according to the 2018 Science Barometer released by the Initiative for German Science. Another 39% are undecided about science. That's why events like the Long Night of the Sciences are so important. Because they offer the public a broad insight into the world of science.
#LNDW19
On June 15, 2019, the "smartest night of the year" will once again offer interesting insights into the work of more than 60 scientific and academic institutions in Brain City Berlin. More than 2,000 lectures, science shows, guided tours, discussions, and spectacular experiments will be offered between 5 pm and midnight that night. One focus this year is climate change.
The Beuth University of Applied Sciences Berlin has 95 events scheduled in what is now the 19th Long Night of the Sciences in Berlin and Potsdam. Among other things, demonstrations at the university's greenhouse will show how vegetables can be irrigated in a resource-saving manner using infrared cameras. And if you've ever wanted to know how much microplastics are in your tap water, you can bring along a water sample and have it analyzed on the spot.
We spoke with Professor Monika Gross, President of the Beuth University of Applied Sciences Berlin, on the increasing skepticism about science and how science and research can restore that lost confidence. (vdo)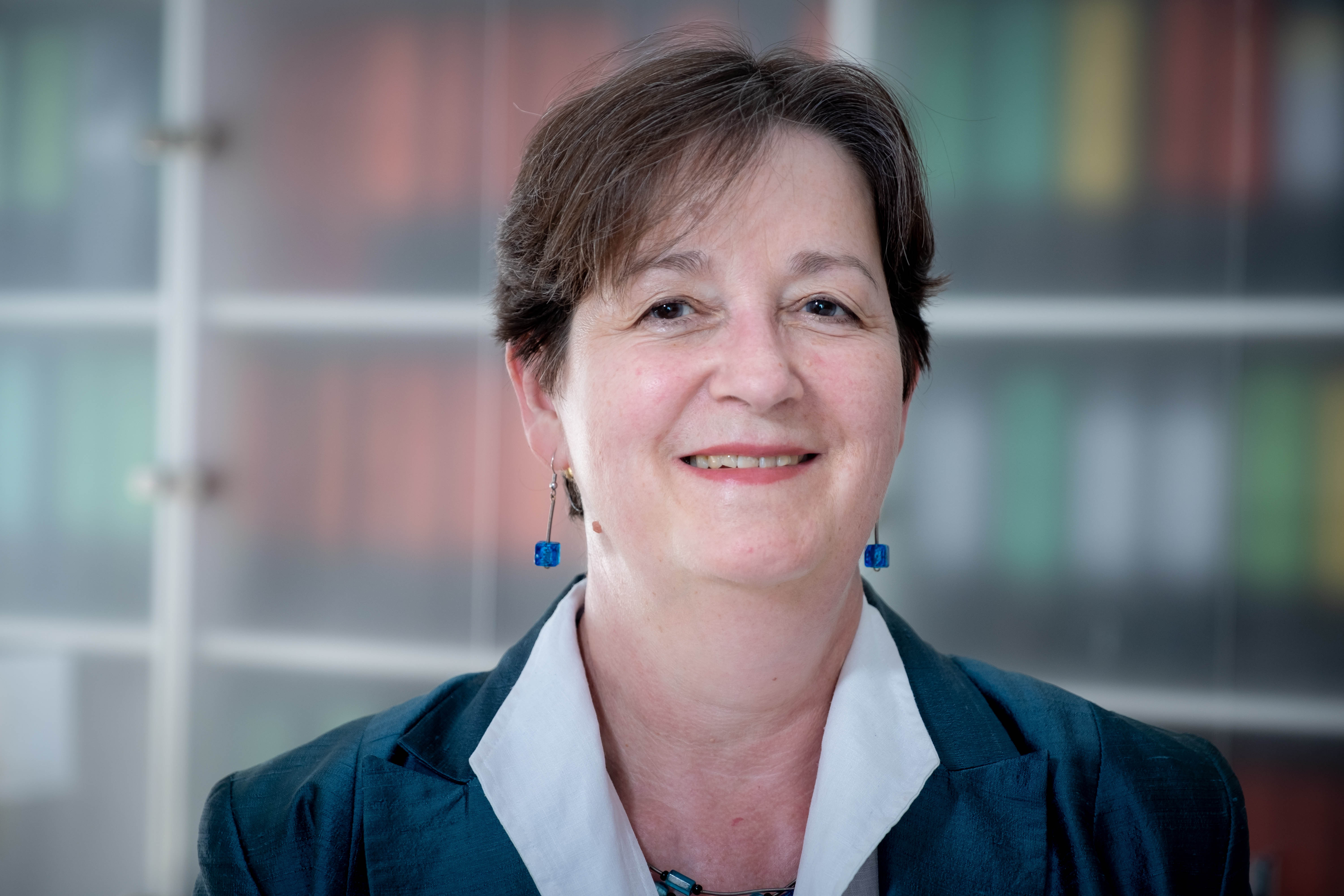 © Beuth Hochschule für Technik Berlin
5 questions for Professor Monika Gross, President of the Beuth University of Applied Sciences Berlin
1. Professor Gross, the public's trust in science is falling, according to the 2018 Science Barometer. Where is this skepticism coming from?
The media, and not just the internet and social media, are jumping on topics too quickly and no longer do precise research themselves. A good example was the statement made by a few pulmonologists (107 out of 3800) in January 2019 about the levels of fine particulate matter in the air. This got a lot of attention on TV, etc., without any further research into the claim. And policymakers jumped on the media bandwagon.
This example shows, in my opinion, that journalism, especially science journalism, has a major responsibility not to sacrifice objectivity to hype and media attention.
2. Does the transfer of knowledge between universities, research, and industry that is in such demand nowadays contribute to this general scientific skepticism?
How could you come to this almost absurd conclusion? I'll give you an example that refutes your thesis: The BIT6 Berlin Innovation Transfer was established in 2018 as a network of four state and two church universities in Berlin to strengthen the transfer between universities, industry, and society. This proves just the opposite of what you've claimed. With its BIT6 city office, the BIT6 transfer mobile, and the BIT6 start-up center, the association has created a presence in Berlin beyond its core locations so that its members come into direct contact with companies as well as with citizens. This personal approach allows science to focus on finding useful solutions for social, economic, and societal issues. We tend to meet more curiosity than skepticism.

3. Fake science, pseudo-scientific publications, junk journals: how can ordinary citizens distinguish which pieces and information are legitimate and which are not?
If you don't have the specific expertise yourself, it can be very difficult to judge or assess their content correctly. So can newly presented results be considered sound or should we view them with skepticism? There are a number of warning signs of dubious pseudo-science or fake science, such as ambiguous test methods used in different areas. For example, in one study, it was not clear which parameters were measured, which results were included, and which were ignored. Such a study can only be classified as useless. In another example, only satisfied customers are cited as proof of something's efficacy, but no useful studies are referenced. Pseudo-science always seeks to give the appearance of true science by luring us onto the wrong track with the right jargon, citing other (technical) articles, etc. However, the methodology is the key difference. Good science publishes articles in peer-reviewed journals, where experts review the claims for the purpose of quality control. Good scientific theories are underpinned by known evidence, something pseudo-science ignores. Theories are falsifiable.
4. What can scientific institutions do to consolidate or win back public trust?
Today, we have to process and classify information much more quickly than a few years ago, whether it's verified or not. So what can be done? Scientific institutions need to be in dialog with the public more than ever before. Results and scientific knowledge must be formulated and prepared in such a way that they are generally understandable. Scientists must show even more clearly what benefits the results have for humans. Science has to make you curious, even if it may seem complicated at first glance. We all have to get involved and work on this.
5. What role do events such as the Long Night of the Sciences Berlin play in this context?
A major role! The Beuth University of Applied Sciences Berlin has already participated in the Long Night of Sciences eighteen times. Each year, the number of visitors has increased. And each year, I am able to see the joy and curiosity visitors of all ages bring to the event, learning from our programs and laboratories. They also ask critical questions that reveal a genuine interest in science. A format such as the Long Night of the Sciences not only opens doors, but also horizons: many citizens who would otherwise have no contact with scientific institutions in everyday life make deliberate use of the opportunity to get informed at such events.
The Long Night of the Sciences will be held on June 15, 2019 from 5 pm to midnight. Tickets cost €14/€9. As an appreciation of the organizers for the commitment of young people to climate protection, free tickets for student groups will be available online as part of the Friday for Future Movement.