From Berlin to the moon: the space industry is booming in Berlin
Guest Contribution | Cem Avsar | TU Berlin & beSpace GmbH
Space exploration is experiencing a revolution thanks to commercialization by such companies as Elon Musk's SpaceX. But did you know that more facets of space travel are served in Berlin than anywhere else in the world?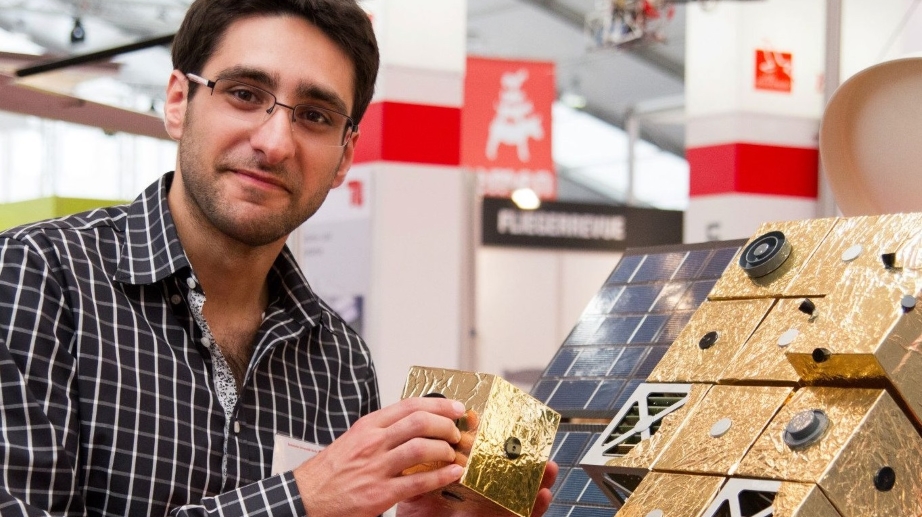 03.09.2018 | New Space is the name of the wave of start-ups that have taken Berlin by storm.
Building dozens of small satellites, a young, international talent pool, and even building robots for the moon have become the norm in Berlin.
Meanwhile, the established Berlin space agencies are still hard at work, asking themselves the same question: where will this journey with New Space take us?
The Berlin aerospace industry has great potential
About a hundred companies and research institutions in Germany's capital are working on various aspects of space travel. And the number keeps rising. The activities they pursue are as wide-ranging as the benefits to humanity. Whether it's satellites to detect impending disasters or improve agricultural yields, instruments to be sent to planets and asteroids to gather knowledge about our origins, or medical experiments on the International Space Station to develop better therapies for muscle diseases, all these and more are happening here in Berlin.
Nevertheless, Berlin is facing some major challenges. The levels of sponsorship are much more dynamic in some countries, such as the United States. And it's not just billionaires like Elon Musk, Jeff Bezos, and Richard Branson who are taking risks to bring innovation to space, investing nearly €4 billion in aerospace companies in 2017 alone. By contrast, German investment in private space travel remains almost negligible.
The Berlin aerospace industry has great potential to reach for the stars, provided it can get the funding. Berlin, meanwhile, is such a unique ecosystem that it's even attracting foreign New Space companies to relocate to the city. Since the space industry is so extensive, only a few highlights can be mentioned here.
Berlin – the world capital of small satellites
With more than 20 satellites, TU Berlin is at the forefront of university space research. The German Aerospace Center and well-established companies such as Astro- und Feinwerktechnik Adlershof have also had successes in developing small satellites for such uses as fire monitoring. Other companies such as Berlin Space Technologies now have satellites in serial production.
There is a current trend towards applications that use constellations of many small satellites, such as the daily mapping of the Earth from space and providing satellite internet service. With numerous suppliers and companies with system expertise, Berlin is ideal for concentrating the production of satellites in a single location.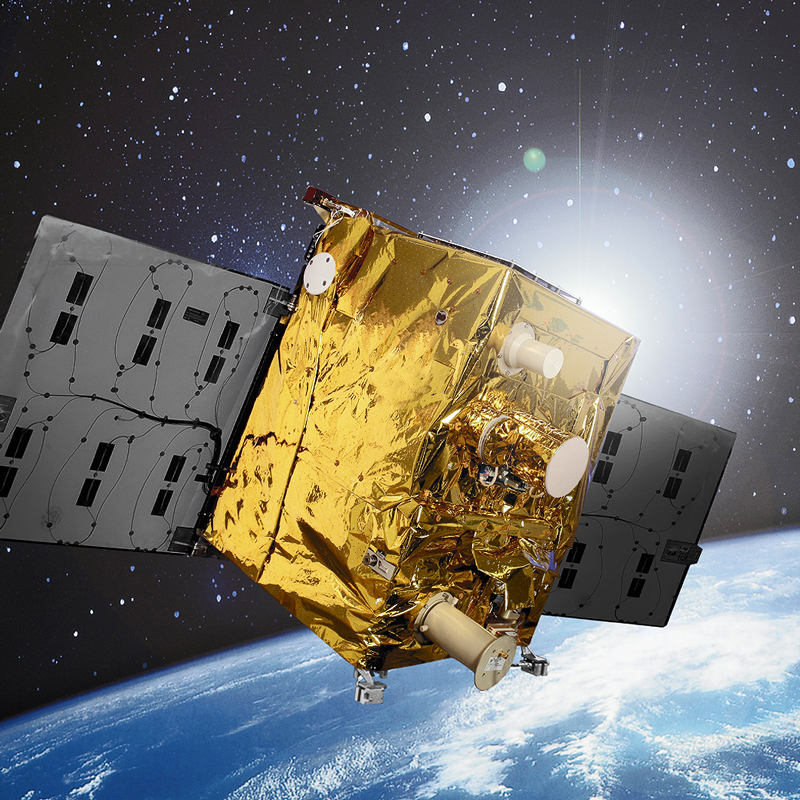 Building satellites is one thing, but the larger market is in space-based applications. As a major center for software development, Berlin is an optimal environment for this downstream sector. Companies like Planet have relocated their operations from the US to Berlin's Kurfürstendamm, where they operate a fleet of 150 small satellites which take a complete snapshot of the earth every day. Considering that there were fewer than 1,000 active satellites in space in 2010, that's quite a jump for a single operator. In Berlin, there are a number of start-ups devoted to using data collected from space for new business models.
So it's to the moon and beyond in Berlin. The Institute of Planetary Research of the German Aerospace Center is successfully developing instruments for planetary exploration, for example, two for the BepiColombo Mission to Mercury. PTScientists, meanwhile, focuses on delivering payloads such as robots to the moon. The company sees the moon as an area ripe for business. They became known for winning milestones in the Google Lunar X Prize, where teams from around the world vied to send a robot to the moon.
Berlin has the edge on space education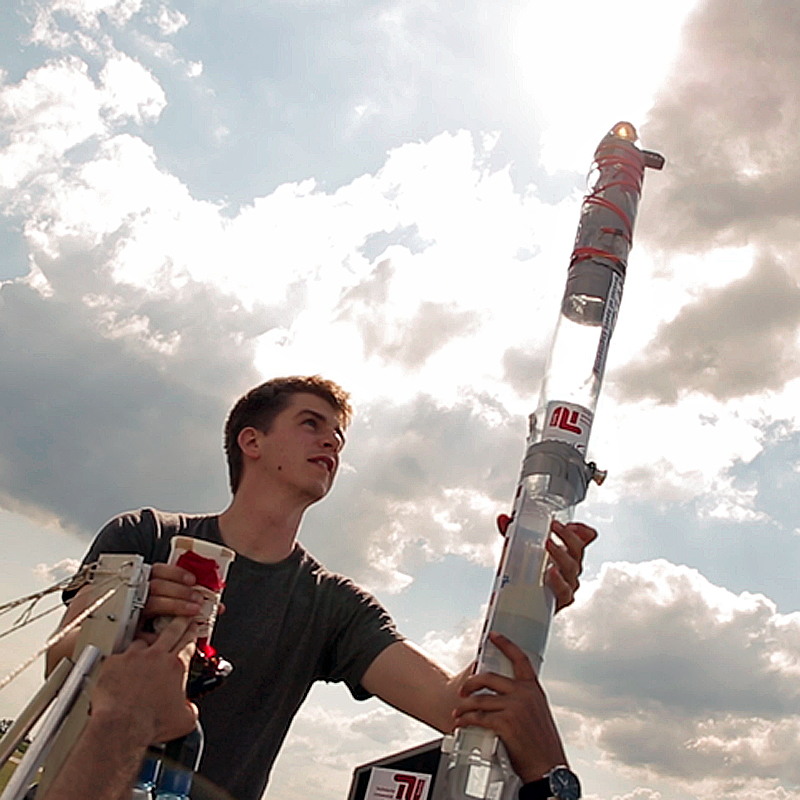 © TU Berlin | Martin Teschner
The Technical University (TU) is home to Germany's oldest professorship in space travel. Its graduates are active at every level of the space industry. Since 2015, TU has also offered the international Masters in Space Engineering in a public-private partnership with Berlin-based company beSpace.
This highly practical program has a waitlist and is supplying the region with the next generation of innovators. Even children come into contact with space travel early on in their lives here. The German Aerospace Center's school labs and the orbitall at FEZ Berlin both offer wonderful hands-on experiments.
Last but not least, Berlin is home to research and services in such fields as space medicine, selling rocket launches, space systems testing, and the manufacture of components especially for space travel. Space-related conferences and events regularly attract international trade visitors to the city.
As part of a Berlin Partner initiative, Berlin's space industry is collaborating to lobby for more political support and strengthen international co-operation. Aerospace-related business accelerators are also moving to Berlin because they recognize the region's potential. As a result, there is a definite global New Space wave that has strong regional implications for Berlin. Despite this wide range of organizations, the currently high levels of activity in the region, and an awareness of the potential benefits of New Space-driven business models, the question remains as to how many of the business models will last. As of today, the answer is still probably only to be read in the stars.
Guest Contribution by Cem Avsar
Technische Universität Berlin | Chair of Space Technology
Cem Avsar is Managing Director of beSpace GmbH, a Berlin-based aerospace company dedicated to space education. He is a degree program manager in the Master of Space Engineering international degree program and enjoys working with young talents from different cultures on a daily basis.
He previously worked in satellite and robot research at TU Berlin and led various research and education projects. His passion for practical teaching was further strengthened by his studies and teaching at TU Berlin.
This also makes Cem Avsar an excellent Ambassador for the Brain City Berlin.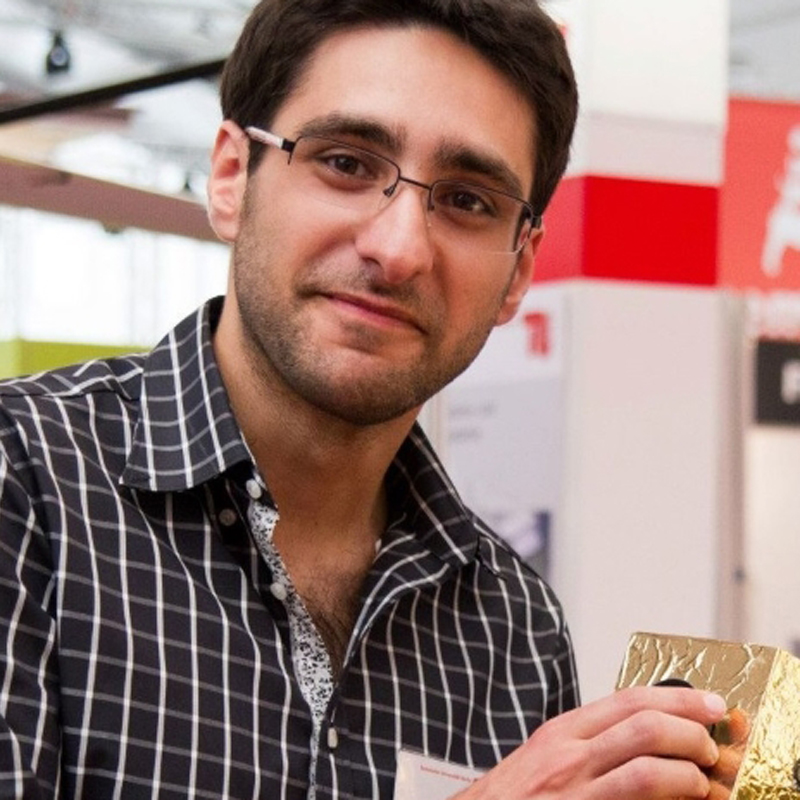 About the Space Technology Department of the TU Berlin: