Fitness training for the brain
21.05.2019 | Whether brainteasers or sudoku, brain training has been around for decades. Berlin start-up NeuroNation offers it both online and via an app. The special feature of the online training program: it was developed in close collaboration with researchers from the Freie Universität of Berlin (FU). The company, founded in 2011 and still based in Brain City Berlin, is now considered the largest and most successful provider of online brain training in Europe. Managing Director Jakob Futorjanski is one of the founders of NeuroNation. In this interview, he tells the company's story, how training can keep our brains fit, and why it can be used effectively against diseases such as Alzheimer's, Huntington's, and Parkinson's.
Meanwhile, research has shown that targeted training can improve the performance of our working memory even as we age.
Mr. Futorjanski, NeuroNation was launched in 2011. It is, to date, the only online cognitive training program developed with scientists. How did you come up with the idea?
I've always been fascinated with puzzles and memory games. Even as a child, my dad would play puzzle games with my sister and me. And that's still the case: whenever we get together, my dad has a puzzle waiting for us. However, the idea for NeuroNation first came to fruition when I met my co-founder Rojahn Ahmadi, who, as a tutor at the Technical University of Berlin working on artificial intelligence, had already developed some online games with his company One Extra Games.
And how did the cooperation with FU Berlin come about?
Dr. Michael Niedeggen, Professor of General and Industrial Psychology at the Free University, contacted Rojahn Ahmadi. He was looking for effective approaches to increase people's ability to think and be attentive. A basic problem was that the participants in his projects were difficult to motivate. The drop-out rate was high. The idea came quickly to combine cognitive online training with a playful approach and thus put the fun part of solving the tasks at the fore.
It worked and the scientific foundations for NeuroNation were laid. In addition, it was shown that playful exercises effectively increased the working memory of the subjects, so much so that they wanted to share the training with their friends and families.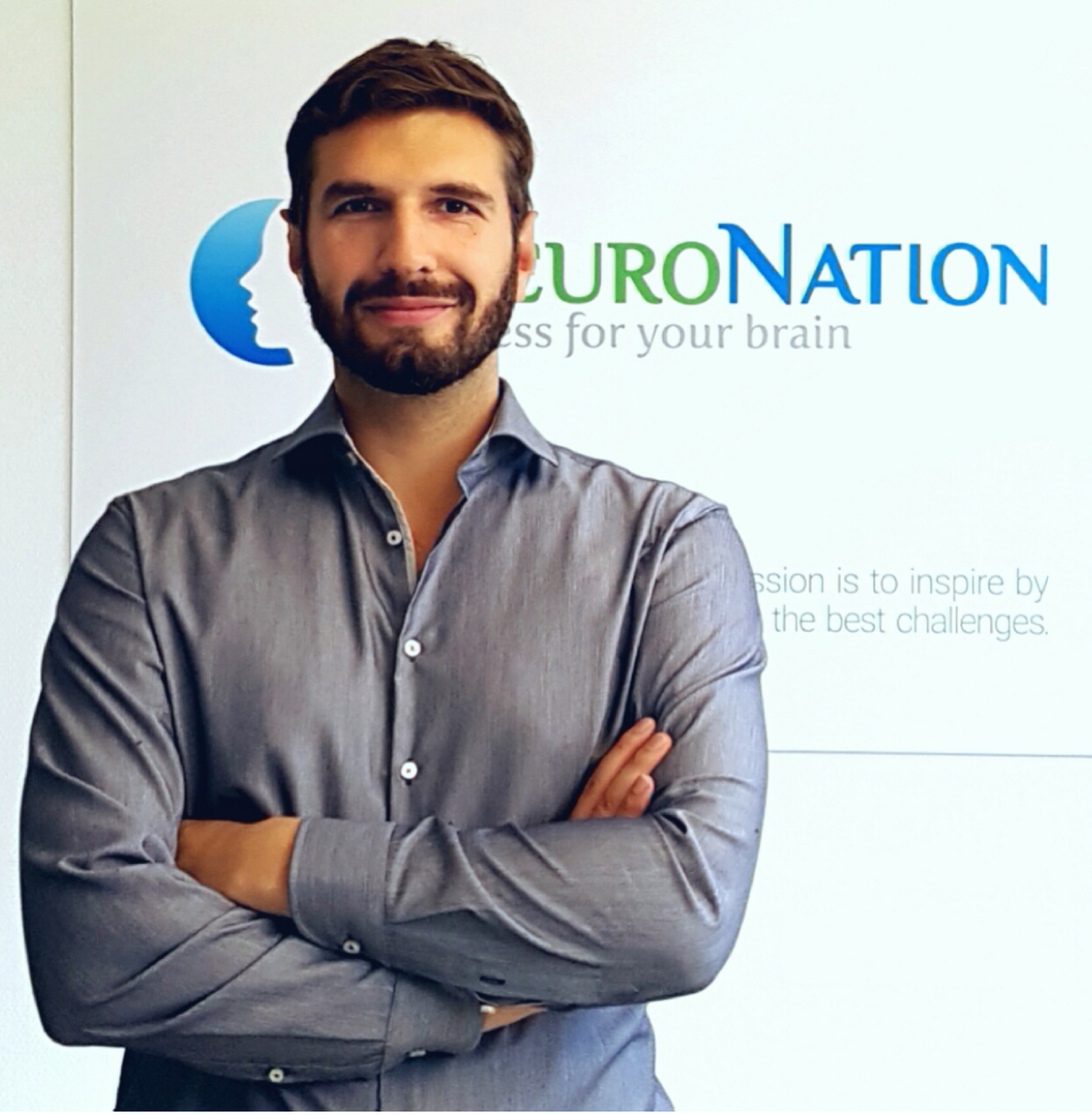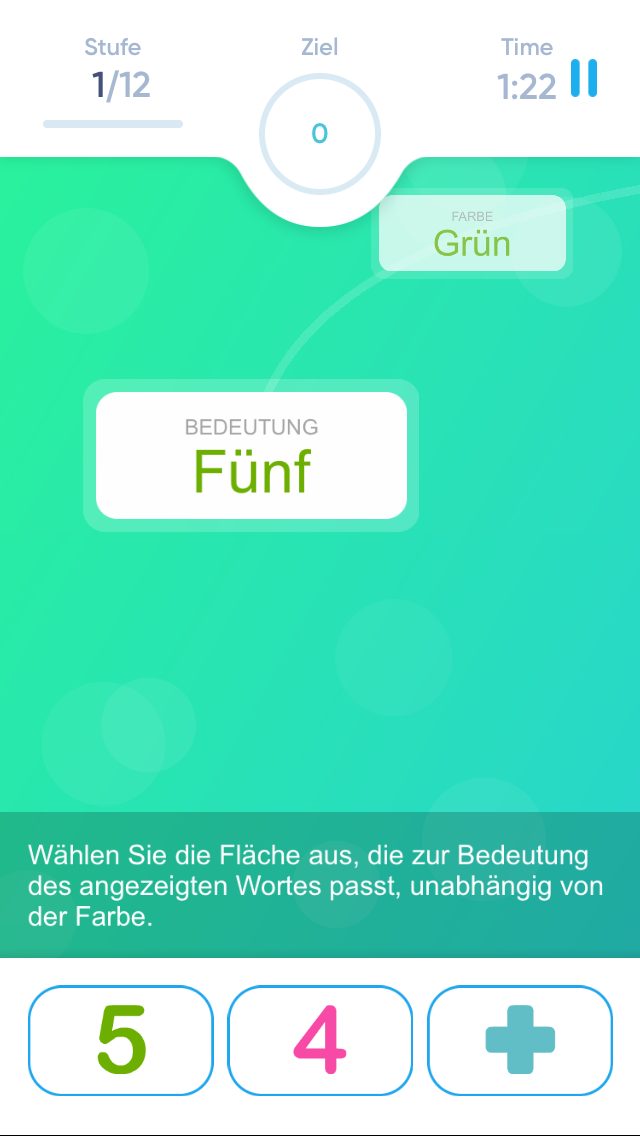 Why is that important?
Working memory is crucial for solving complex tasks. It helps us to speak, to learn, to recognize patterns, to think conclusively, and to retrieve information correctly. Meanwhile, research has shown that targeted training can improve the performance of our working memory even as we age.
What does that mean concretely?
Even 90-year-olds are forming new nerve cells in the brain; this is called adult neurogenesis of the hippocampus. This central hub of our brain is partly responsible for our thinking processes. The prerequisite for neurogenesis, however, is systematic training of our working memory. According to the so-called "buffer theory," the brain can build up additional cognitive resources through cognitive training, which are then retrieved when under stress to serve as a buffer against neurodegenerative diseases. Similar to muscles that build up additional fiber through athletic training. NeuroNation takes advantage of this ability. Using our computerized cognitive training modules, our users train their working memories. They promote their strengths and target their weaknesses.
So NeuroNation is a kind of brain gym?
Precisely. In close collaboration with scientists, we have now developed 60 exercise programs, which in their entirety address twelve brain functions, from the speed of thinking to the ability to receive information and make decisions wit to linguistic ability.
And the training works?
Yes, as confirmed by studies at FU Berlin and MSH Medical School Hamburg. With every new user, the system learns and becomes even more precise. After about 20 hours of training, changes in the brain can be seen on MRI scans: the white matter, the fat layer around the nerve cells, becomes stronger and the interaction of the neurons more efficient. The more often neurons fire together, the better they play together, as Hebb said back in 1949: "What fires together, wires together."
Where can brain training be used?
On the one hand, we are concerned with preventing memory loss. As the population ages, the number of people suffering from dementia will double in the coming years. Studies have shown that the risk of illness can be reduced by about 48% through computer-based brain training. However, another goal and vision has been to use our cognitive training as an initial therapeutic intervention for mild cognitive impairment and for such diseases as dementia, Huntington's Disease, Parkinson's, as well as for rehab after a stroke. The Department of Neurology at the Charité University Hospital in Berlin, for example, is currently working on a project to investigate whether cognitive impairment can be reduced by our brain training exercises. When the brain is not feeling well, it needs frequent stimulation.
Why are you still in Berlin with your company?
A good question. We now have around 15 million members in 200 countries. But Berlin offers us important location advantages: first, you can find good staff here. Berlin is pretty much home to the best software developers in Germany. This is crucial for us because we are a software development company. On the other hand, there are many top-class information events in both health and technology. Berlin is an ideal platform for us to exchange ideas and network with professionals in a wide range of fields. Of course, the proximity to science and research in the city is also exciting for us. For example, we were quickly able to establish contact with the Federal Ministry of Education and Research (BMBF). The BMBF is currently supporting our Brain and Intera-KT cooperative projects. These are aimed at the digital diagnosis of dementia and delivering computer-aided rehabilitation to people with acquired cognitive impairments.
As a center for science, Berlin is also considered very open and international
I can definitely confirm that. Also regarding the financing of projects. The concentration of smart money in Berlin is very high. You can have many good conversations with potential investors. That's not quite so easy in other cities.
Finally, let's return to the brain: what can you do to stay mentally fit for as long as possible?
The brain is a strong energy consumer. In this respect, the basis is a good diet: eat as many plant-based meals as possible, plus nuts, fresh vegetables, and fish. Sleep is also important because it cleanses the brain of toxins that have accumulated during the day. Exercise also helps, as the brain is better supplied with blood. Combined with cognitive training, our brain will stay fit and healthy for longer. (vdo)