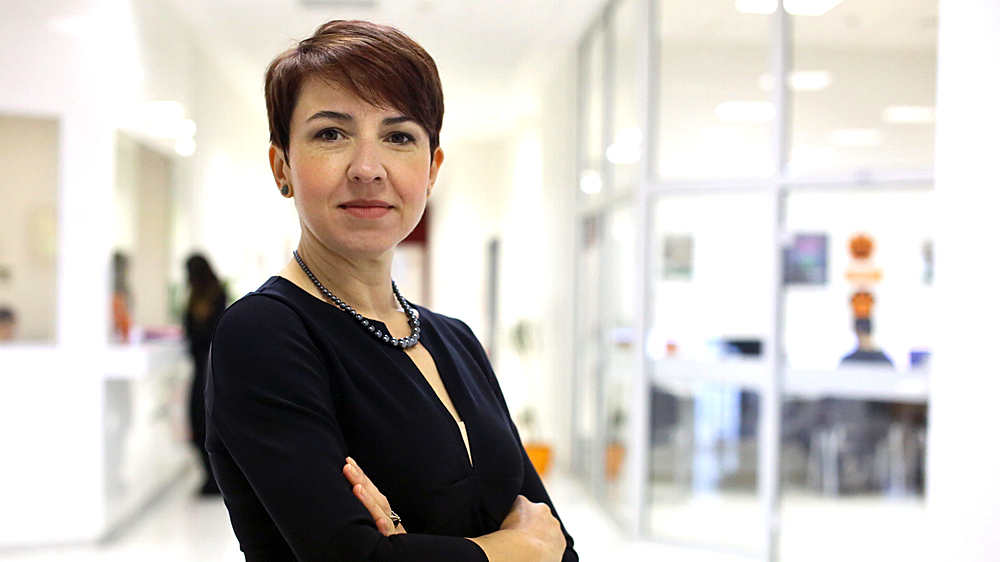 Brain City Berlin ambassadress: Prof. Larisa Buhin, Ph.D. (Touro College Berlin)
Professor of Psychology
Prof. Larisa Buhin's research interests include the development of social and ethnic identities, which she investigates at Touro College Berlin.
Please describe your focus of research:
My research interests include resilience, social identity in general and ethnic identity development in particular, and adjustment of emerging adults.
What is the most exciting aspect of your research?
The most exciting aspects of my research are that it is international, collaborative, methodologically diverse, applied, and involves mentoring undergraduate and graduate students.
What do you like about living in Berlin?
The diversity of people and cultural offerings. There is something here for all interests.
What collaborations does your research benefit from?
My research benefits from collaborators who come from different cultures and have different views of the same topics and from collaborators who come from related, but different disciplines.
What are the advantages of Berlin in comparison to other research locations?
The density of higher education and research institutions coupled with a very comfortable and inviting city. A person can work hard and then have their energy restored by participating in city life.
What is your advice to young people who are interested in studying in Berlin?
Come with an open mind and immerse yourself in this unique place. The history as well as current events in Berlin can teach you much about what it means to be a citizen of the world and a human being.
What kind of development would you like to see in the city?
I would like to see an integration of multicultural competencies in every level of education and in all professional spheres.