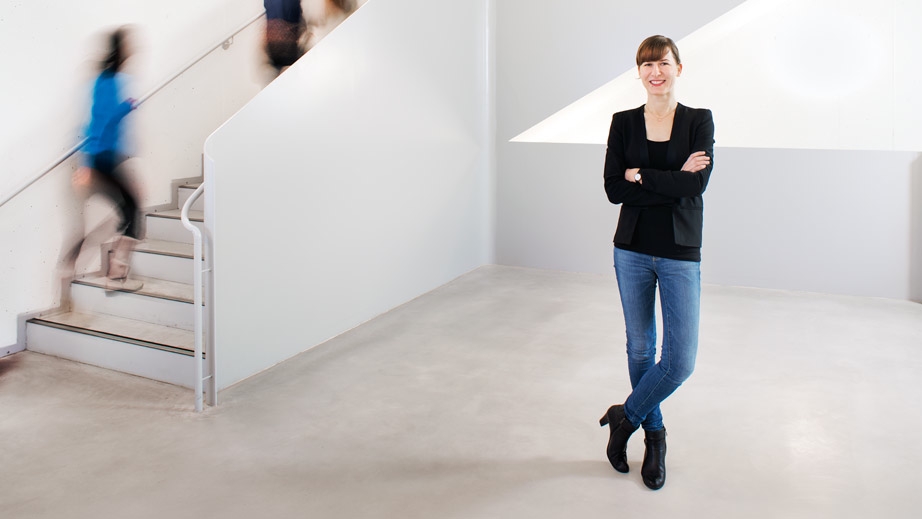 © Berlin Partner - Philipp Jester
Brain City Berlin Ambassador: Prof. Dr. Jule Specht (Humboldt-Universität zu Berlin)
Personality Psychology and Psychological Assessment
As a junior professor of psychology, she holds lectures, conducts seminars and symposia, and constantly exchanges with students from the various semesters. Psychologist Jule Specht explores the impact of serious diseases on personality development and explains here to what extent the Berlin research landscape provides the ideal conditions for her work.
Why did you decide to come to Berlin to conduct research?
I had a postdoc position at the University of Leipzig when I was accepted at both FU Berlin and the University of Mainz. I opted for Berlin because research on lifespan development is explored here from a variety of perspectives, which provides Berlin with a very inspiring environment for this research. All sides are interested in networking and it isn't complicated to exchange information with partners personally by simply meeting for a coffee.
Where do your partners work?
At the German Institute for Economic Research (DIW), Humboldt-Universität, Charité, the Max Planck Institute for Human Development. We are working together on a variety of projects in order to obtain a more complete picture of how the personality and other aspects of a person change throughout life.
What motivates you in your work?
It's very motivating to be able to meet regularly with colleagues from different disciplines and institutes. This makes it possible to provide better and more comprehensive explanations to many phenomena.
What other aspects make Berlin so attractive as a center of life for young researchers?
The city is actually as great as its reputation. It's possible to go to the theater every day and relax at the Tempelhof field on the weekend. Life here is simply colorful, family-friendly, cultural, and there is so much variety. In the field of psychology, Berlin is highly appreciated by researchers throughout the world. The city provides an excellent environment for research.
In which context can the results of your research be applied?
I have shown in my dissertation that the personality undergoes striking changes in old age in particular. Serious diseases appear to have a significant influence on personality development. In Berlin, a lot of scientists are conducting research in my field of work and looking at the psychological, medical and biological components of lifespan psychology.