Dr. Cristina Fróes de Borja Reis
Technische Universität Berlin | IPODI Fellow
© Berlin Partner | Wüstenhagen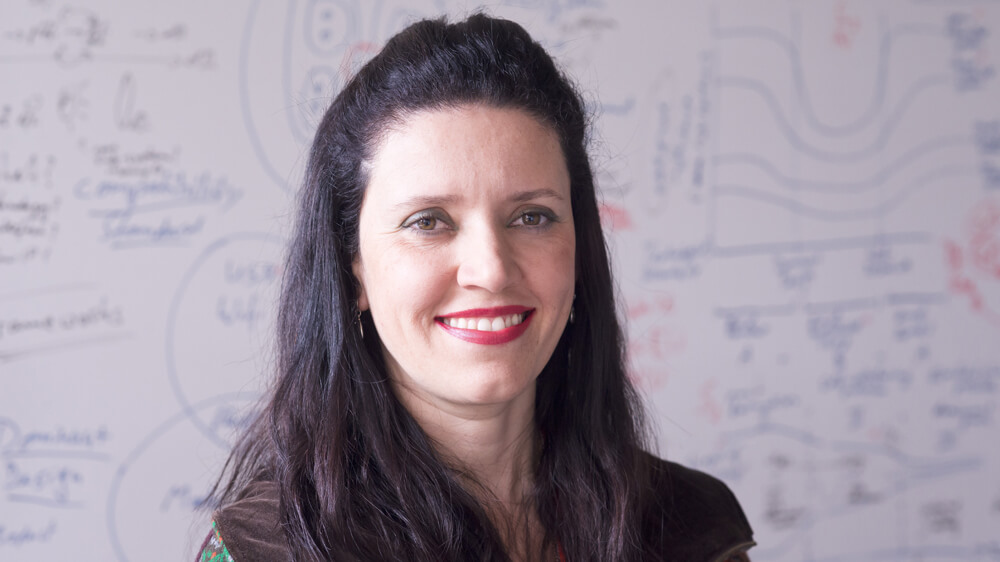 © Berlin Partner | TUBerlin / IPODI
Brain City Berlin Ambassador: Dr. Cristina Fróes de Borja Reis (Technische Universität Berlin)
International Economics, Scholarship holder of the International Post-Doc Initiative (IPODI Fellow, TU Berlin)

Dr. Cristina Fróes de Borja Reis is researching the productive value chain of machines and equipment in Berlin, following the IPODI initiative of the Technische Universität Berlin.
How long have you lived in Berlin?
Since September 2017.
Why did you choose Berlin?
My research is about the value chains of machines and equipment, which is a traditional productive sector in Germany. In addition, TU Berlin offered a very attractive post doctoral program for women, so I decided that I could not miss it.
What excites you about Berlin?
Knowledge mindset and infrastructure, cultural diversity, straightforward people.
What are your private interests and hobbies?
Society, Nature, Spirituality, Love.
What is your personal message for Berlin as a center for science?
Berlin, thank you for embracing my family so fairly, we are doing our best to contribute to your cultural, knowledge and social atmosphere.