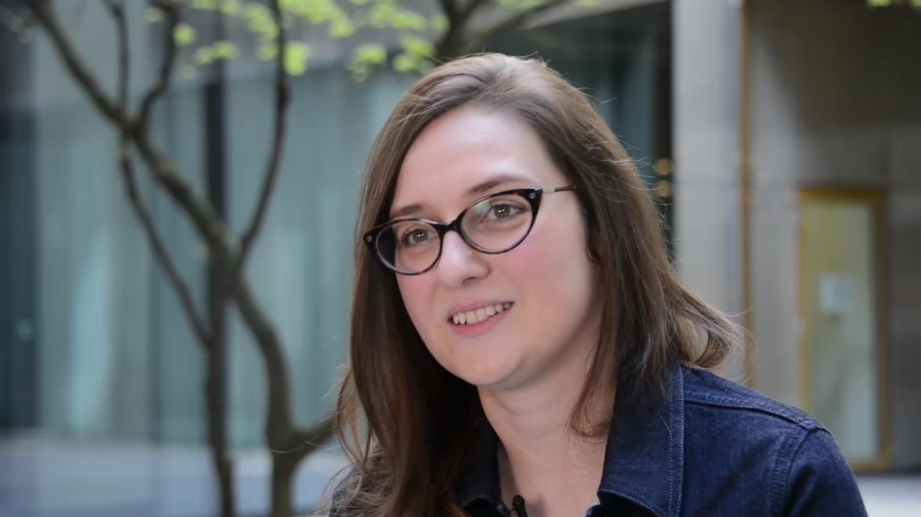 © Deborah A. Bowen | DIW Berlin
Brain City Berlin Ambassador: Dr. Alexandra Fedorets (DIW Berlin)
Dr. Alexandra Fedorets is a scientific assistant at the German Institute for Economic Research DIW in Berlin where she conducts labour market research, currently focusing on the evaluation of the minimum wage reform in Germany and in the future on digitisation and its consequences.
Brain City Berlin: Dr. Fedorets, what is the most exciting aspect of your research?
Fedorets: Through data evaluation, we can better understand the background and consequences of current political and social developments. And sometimes one can even provide new arguments for the political debate.
Brain City Berlin: What do you like about living in Berlin?
Rojas: The diversity and openness to transformation.
Brain City Berlin: What collaborations does your research benefit from?
Fedorets: Fellow researchers in Berlin and Potsdam, research institutions in Germany and abroad, the office of the Minimum Wage Commission and relevant ministries.
Brain City Berlin: What are the advantages of Berlin in comparison to other research locations?
Fedorets: In Berlin, exchange opportunities for scientists are excellent. In addition to the initiatives that promote exchange between research institutes, there are many opportunities to think outside the box - from events with organisations such as the OECD to support for German customs officials in their labour market inspections.
Brain City Berlin: What is your advice to young people who are interested in studying in Berlin?
Fedorets: I recommend trying out a lot of things from the very beginning - looking for an internship while studying, going to events and doing relevant part-time jobs. This not only helps you to further your education, it also helps you to better understand the contents of your studies and to network.


Brain City Berlin: What kind of development would you like to see in the city?
Fedorets: That the focus will remain on Berlin as a science location.


Brain City Berlin: What do you wish for the future of the Berlin sciences?
Fedorets: That Berlin will become a sought-after location for excellent scientists from all over the world.