Scientific collaborations – Berlin's open research atmosphere
Berlin's universities, technical colleges, private colleges, and non-university research institutions are in close contact with the technology parks and incubators of the capital city, where many research-oriented companies and innovative startups in particular are located.
Universities in the association
The Berlin University Alliance is: "An alliance for innovative research and teaching." In July 2019 Berlin University Alliance was awarded the title University of Excellence. An international panel of experts selected the alliance for funding within the framework of the German Excellence Strategy (ExStra) of the German federal and state governments. The grant covers 15 to 28 million euros per year.

The Berlin University Alliance stands for the dynamism of Brain City Berlin, which not only responds to global issues thanks to cross-institutional cooperation, but can also drive innovation.
Berlin's University Alliance includes:
Berlin Research 50 – a joint initiative by the city's non-university research institutions
In February 2020, Brain City's non-university research institutions joined forces to build "Berlin Research 50" (BR 50). The initiative seeks to further strengthen the city as an international science metropolis. Similar to Berlin University Alliance, the new network aims at providing a central point of contact for cooperation with Berlin universities and exchange with society and politics.
It also is intended to be a platform for dialogue and cooperation. Forty-one of Berlin's non-university research institutions from all scientific areas so far have joined the initiative, including institutes of the Max Planck Society, Leibniz Association, Helmholtz Association, and Fraunhofer Society, as well as the federal government research institutes and the Prussian Cultural Heritage Foundation.
Strengthening research at universities of applied sciences: The Institute for Applied Research Berlin (IFAF) provides the best possible framework for applied research and promotes cross-university knowledge and technology transfer on the one hand and integration projects, digital cultural transformation, and startup financing on the other.
Since 2009, IFAF Berlin has been promoting: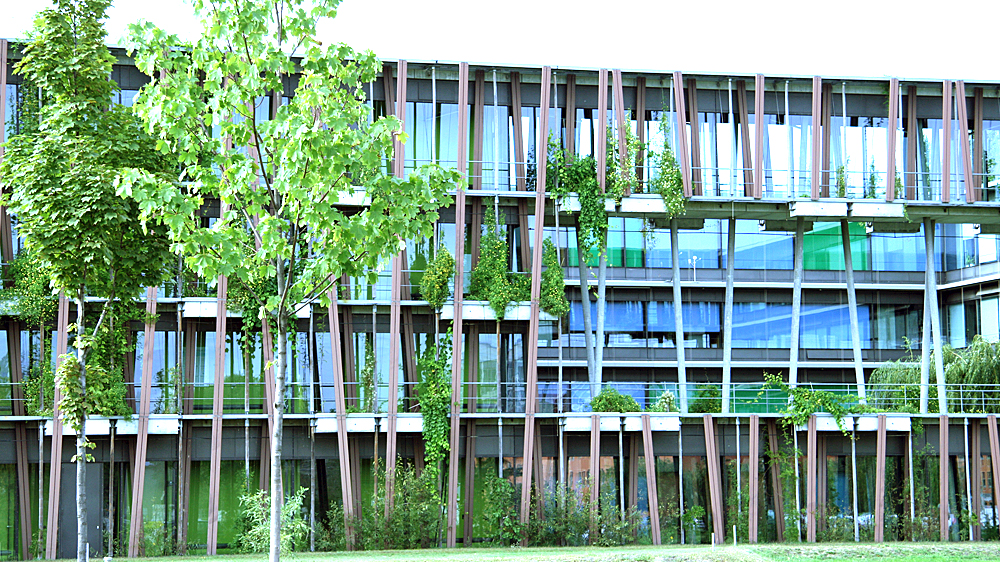 © HU Berlin | Heike Zappe
Where science and industry merge
When science and industry come together in one place, benefit from each other, and lead to collaborations that strengthen the regional economy or contribute to technological progress, this is called a place of the future.